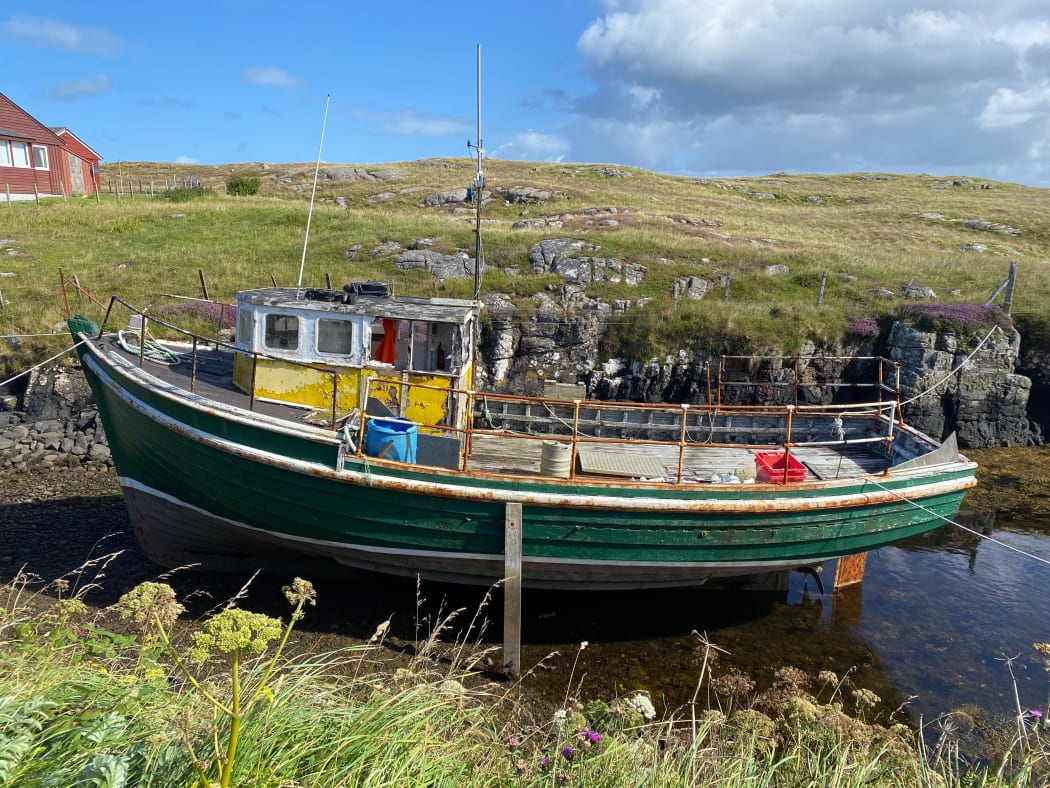 14:00 on Saturday 20th August
Picked up my bike from the community shop this morning at 10am. My aim was to cycle all the way around the island stopping to take photographs and to pick up objects along the way. I am a novice cyclist and so the journey would prove to be a bit of a challenge with the strong wind and steep roads. I started my journey at Castlebay and headed East to Northbay.
I experienced many different terrains along the route; rocky outcrops, white sandy bays and a variety of interesting buildings some inhabited and some abandoned. It was a hard cycle back on the West road heading into the wind. The sun was fortunately shining most of the way and I managed to dodge the rain which only returned at the very end of the journey. A total of 40 photographs today so plenty of new material to work with, the aim tomorrow is to investigate the island of Vatersay.